Kwara State Polytechnic Ilorin: "The Best With Class!"
...... Joseph Pelumi ......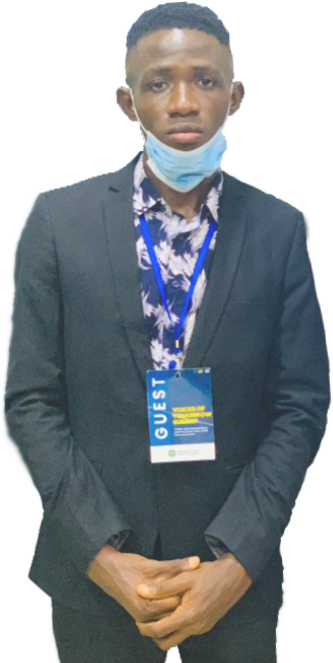 The Kwara State Polytechnic triumph as the best institution at the First Annual Summit in honour of the Technical Assistant to the Kwara State Government, Alhaji Kabir Shagaya courtesy of a renowned Non-Governmental Organisation, Voice of Tomorrow. Held on the 10th July 2021, at the Banquet Hall featuring guest lecturers from influential figures in both the Public and Private sectors, including Mr Tijani Nwadei, Hon. Mark Okoye, Mr. Seyi Tinubu, Prince Aderemi, Alhaji Ahmed Salihijo and Rt. Hon. Debo Ogundayo was the guest speaker.
The panellists in attendance are Bello El-Rufai (Kaduna), Waru Obaseki (Edo), Hon. Kareem Muttalab (Katsina), Asuquo Ekpenyong (Cross River), Jimi Aina (Lagos), Teme Baningo (Bayelsa), Segun Adebayo (Kwara), Mallam Aminu Nyako (Adamawa) and Dotun Adebayo (Ekiti).
The guests of honour include the Hon. Commissioner for tertiary education, science and technology, Barr. Sulyman Ibrahim Senior, SSA on youth engagement, Hon. Kaothar Adeyi, S.A on SDG, Dr Bio Semira and the CPS to the state Governor, Mallam Rafiu Ajakaye. 
 The great Students of Kwara State Polytechnic under the abled leadership of Dr. Jimoh Abdul have brought back a once lost glory. Since the inception of the SUG Executives, there have been great achievements by the Student body. One of this is today's unbeatable achievement, maybe we are not better by far but the best with class. Kwara State Polytechnic ably represented by Senator Obafemi Isaac Opeyemi the SUG President has brought light to the dark tunnel of Students' Unionism. He displayed the act of selflessness giving the Student opportunity to participate in the presentation carried out today, "Voices Of Tomorrow Summit" themed "Responsibilities and Expectations that comes with Influence" a very interesting segment and of course an interactive session where knowledgeable panellists were sharing from their beautiful experience and how youths can be successful in what they want to be and do.
Kwara State Polytechnic represents beyond any reasonable doubt and presents the whole gathering with the panacea to future regrets, failure and mediocrity that may transpire as a result of the current state of unemployment in the country.
Many
$1 casino deposit
casinos allow you to play for free. This can be useful for learning how the games work and developing your own strategies before you decide to play for real money. Once you've decided to sign up, you can choose to play for real money. The best sites offer a wide range of gambling games, with a high chance of winning big. So, when choosing a casino, be sure to check the deposit and withdrawal options carefully.